HANDMADE QUALITY
The year is 1982. A small company in Gdansk on the Baltic Sea is producing fine handmade instruments for a small loyal customer base. It takes FAME 2-3 months to produce an "official" guitar. The pioneering spirit, passion and craftsmanship of the "Mayones family" ensure that the small business grows steadily and becomes known beyond the country's borders.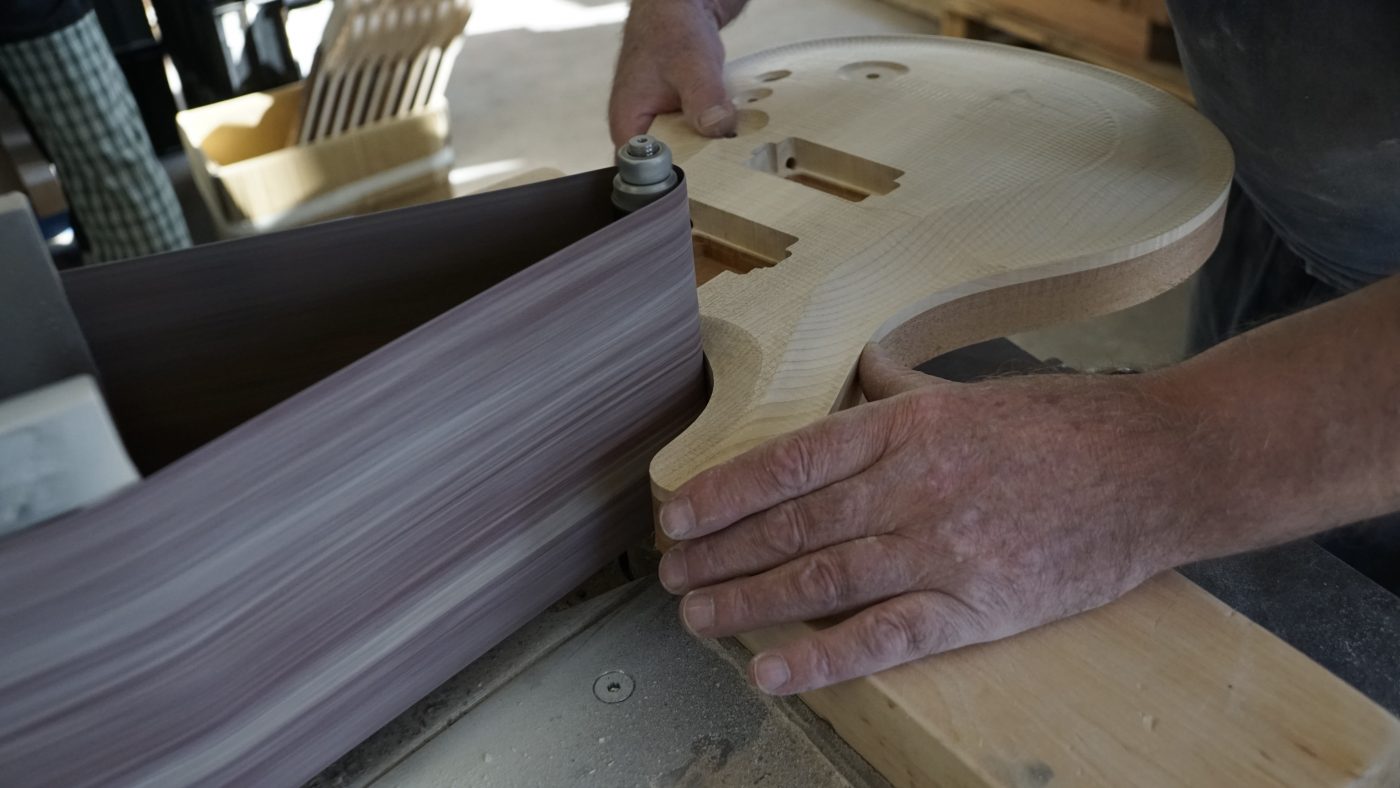 With the advent of the free market economy, the way is clear to the top. FAME invests in new, more effective machines that are useful in manufacturing. The basic idea remains the same: All instruments from Mayones are handmade – by a team of 20 people. Up to now, noble guitars have been made under the Mayones name. At the beginning of the 90s, the cooperation with MUSIC STORE finally succeeded and the brand FAME was born. The aim is to produce instruments that are in no way inferior in quality to the big American brands. At a considerably lower price than overseas
When you hold and play a FAME guitar or bass, you can feel the years of expertise and dedication of the instrument makers, most of whom are musicians themselves. "Little-known instrument makers with a special eye for detail" – this is exactly true: Mayones pays attention to the quality and subtle elegance of the products. They used only the best woods – carefully dried and stored. Wood is the decisive factor when it comes to tone and sustain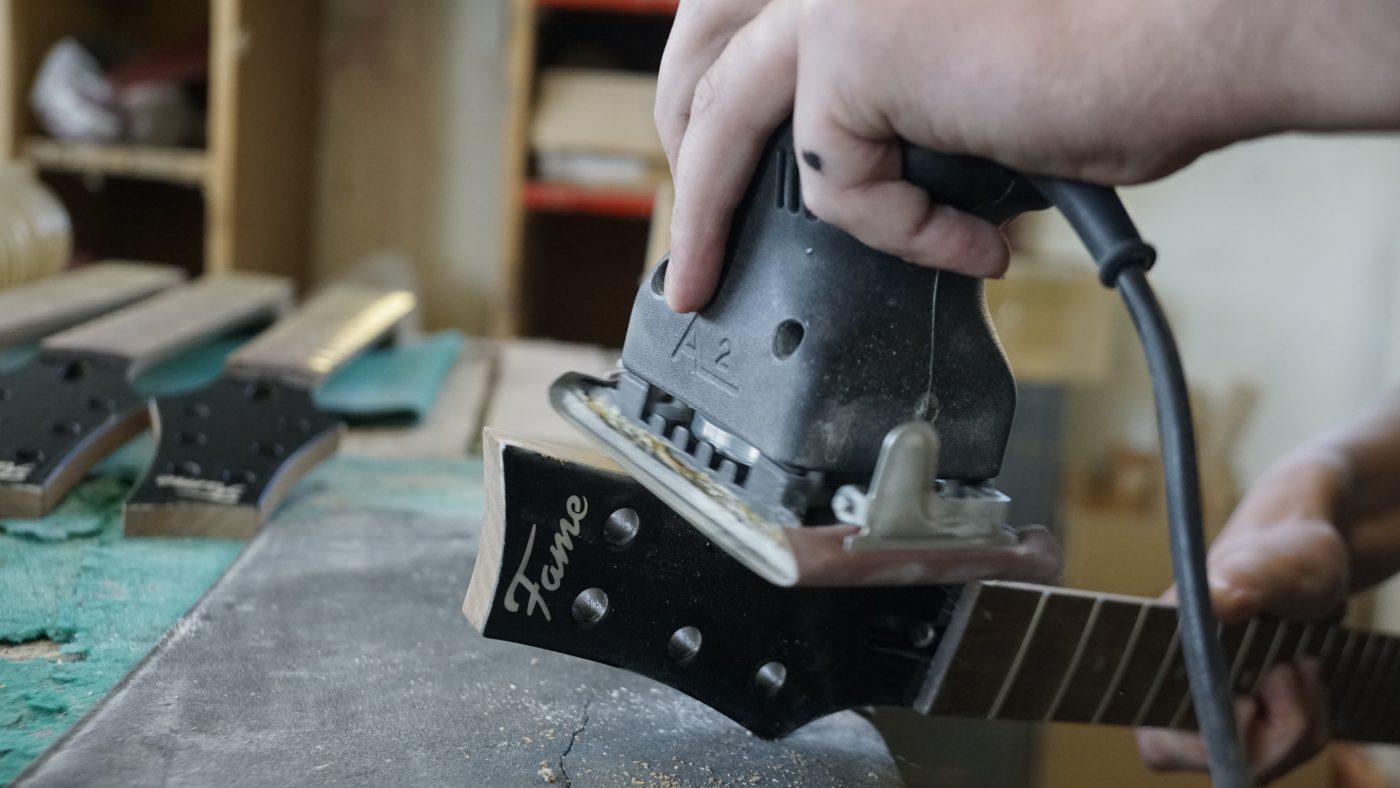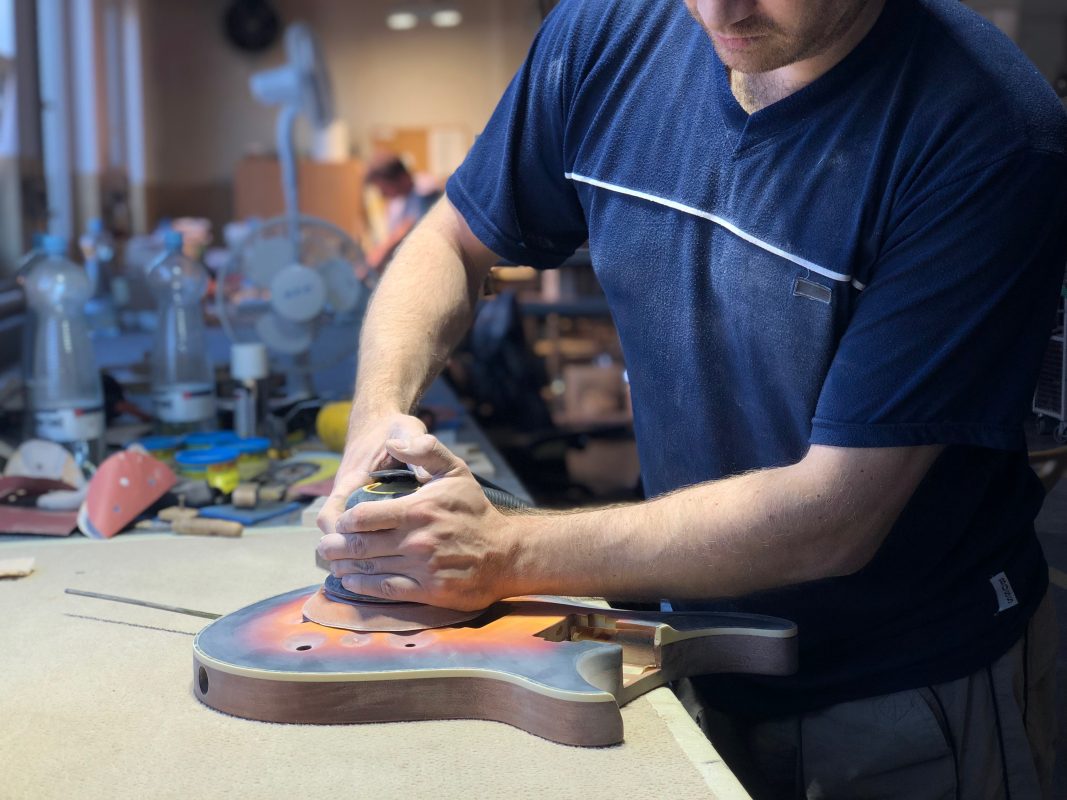 When it comes to accessories and electronics, the respected manufacturers Schaller Electronics, Bartolini Pickups & Electronics and Aguilar Amplification are also on board. If the wood is perfect, the hardware needs a similar quality. Last but not least, FAME always has an open ear for customers' suggestions or special requests. After all, FAME originally started in Gdansk as a pure custom shop guitar builder. What the customer wants, FAME implements: Special colours, names and logos in the fingerboard, other pick-ups, other bridges, stop tail, string through, tremolo, Floyd Rose – everything is feasible. And all this at affordable prices and acceptable delivery times.
"Perfection down to the last detail. The unvarnished satin surfaces convey an extremely pleasant feel, the ergonomics a high level of playing comfort."
Guitar & Bass, issue 03/18.